Näz
A highly intuitive and engaging prototype design for Mindful Consumer Club app aimed at promoting more sustainable consumption habits and reducing fashion footprint on nature.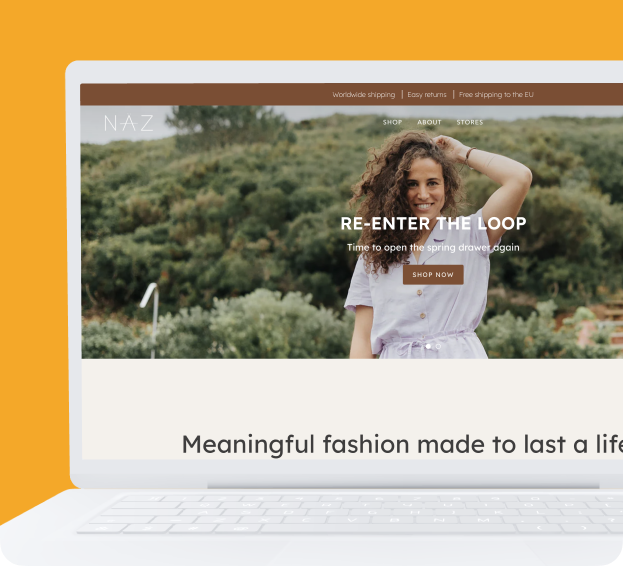 Services
UX/UI Design
IT Consulting
Technologies
Figma, Adobe Illustrator & Photoshop, Sketch
Team Composition
Solution Architect,
UI/UX Designer
About the Client.

Cristiana Costa
Founder & Designer of Näz
Näz is an environmentally conscious fashion brand from Portugal that aims at reducing the environmental impact the fashion industry has on nature by reducing textile waste and promoting more sustainable consumption habits.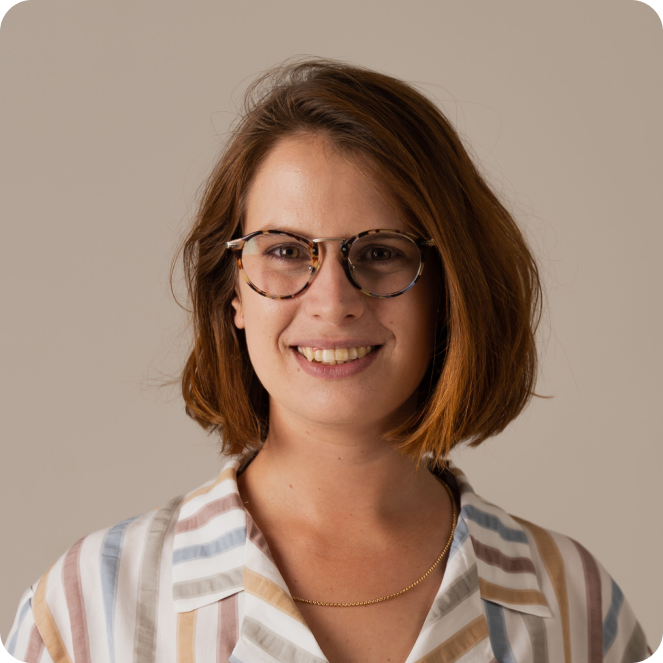 Play Video
Challenge.
The company approached us with a zero tech knowledge and a request to build a clickable prototype and get an IT consulting on software development to present it to investors well-informed. We needed to build a prototype design for their Mindful Consumer Club (MCC) app that they wanted to present for the WORTH Partnership Program. The prototype was crafted completely from scratch, carefully considering each client's requirements.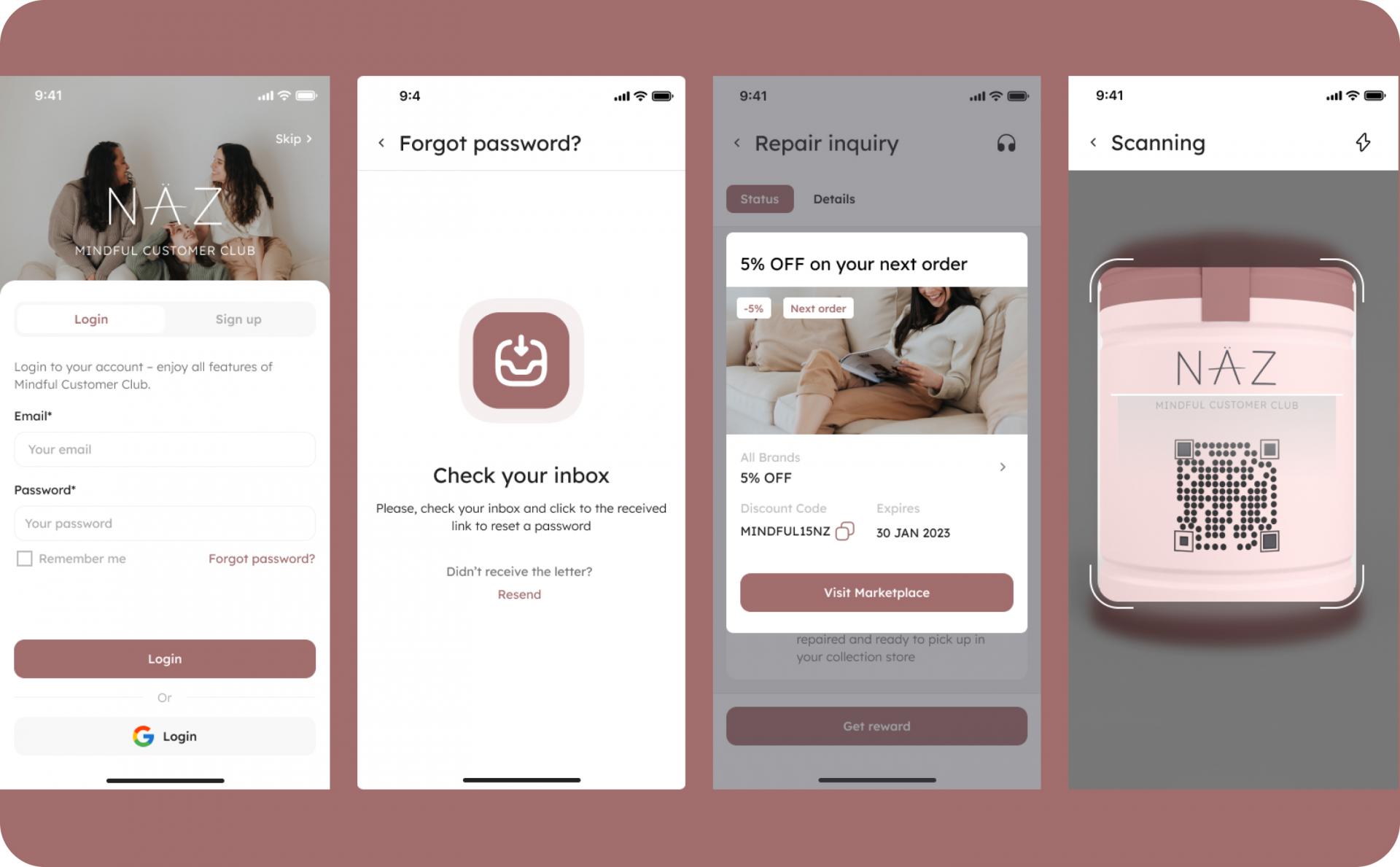 Solution.
KnubiSoft collaborated with Näz to develop product requirements and a backlog.
Our team created two distinct user workflows, one focused on clothing recycling and the other on clothing repair. To accomplish this, they mapped out the user journey, identified potential decision points at each stage, and produced wireframes and mockups. The end result was a functioning prototype that the client could showcase during the WORTH Partnership Program to secure funding.
Furthermore, we developed the necessary infrastructure, devised a technology roadmap outlining technical specifications, established a timeline and budget, suggested a technical team structure, and defined post-development support.
Contest Participation
MCC app was created to participate in WORTH Partnership Program, a European initiative for designers, SMEs, manufacturers, and tech developers to collaborate on developing innovative design-oriented business solutions.
Idea Validation
One of the main aims of our prototype design was to test the client's ideas, receive feedback, and understand whether this idea has a future.
Getting Investments
The prototype as well as our IT consulting aimed to get funding for future app development and launch. 
Our Portfolio.
We've been helping our clients for over 10 years, earning the reputation of a trusted IT partner. Our projects range from apps for startups to large-scale international solutions. Browse some of our case studies to understand our deliverables better.
Looking
for a Custom Solution?
Get
an estimate within 24 hours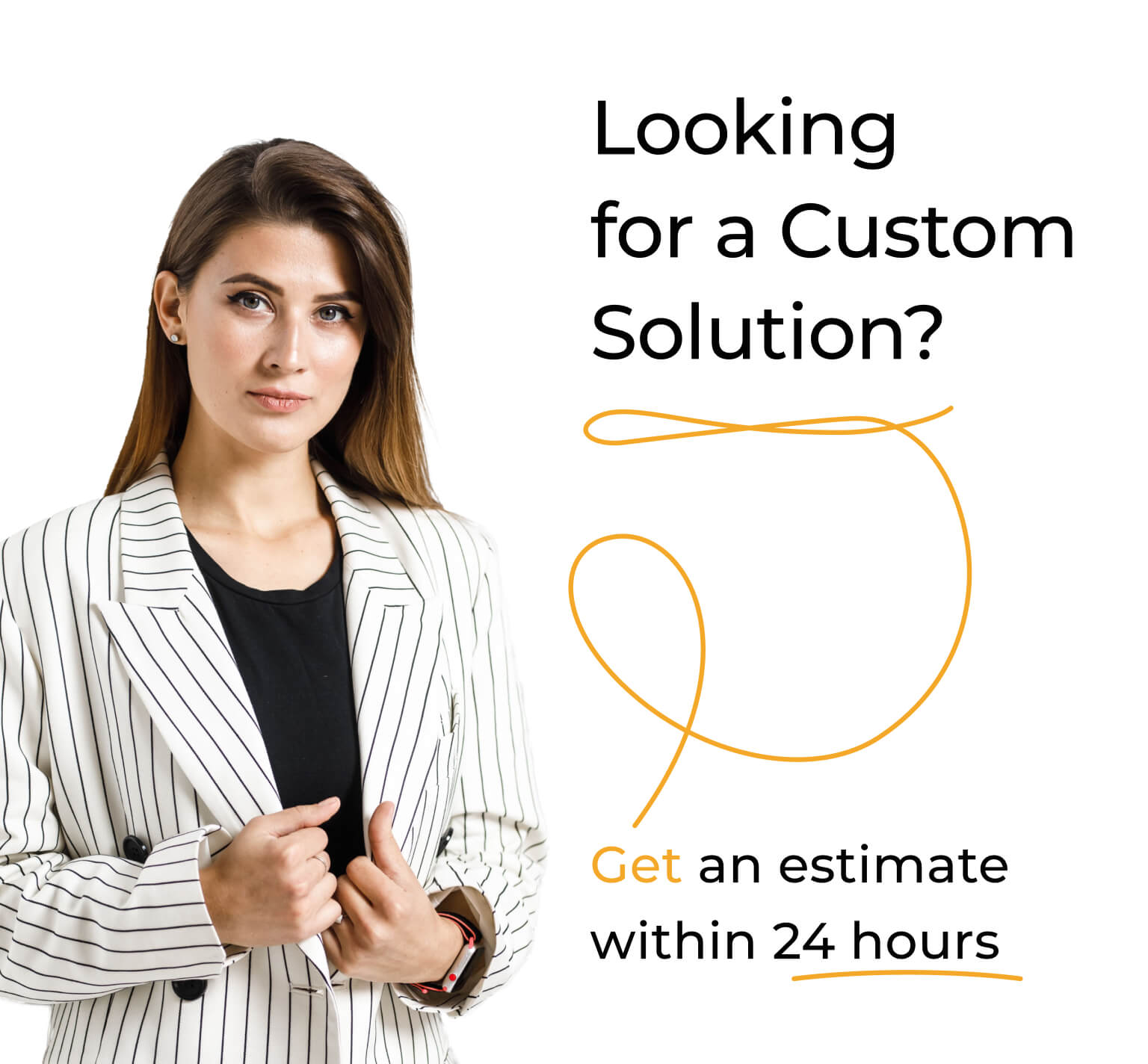 Olga Tuchina
Chief Partnerships Officer