How Can
Your Business Benefit from MVP?
Your challenge. Our solution.
Materialize Your Ideas
MVP allows you to digitally realize your ideas without investing too many resources and see if it matches your expectations or is beyond available technical possibilities.
Launch Product Faster
You don't have to waste time to build a fully-fledged product. The core functionality is enough to release the project and make a profit right away.
Widen Your Audience
If your MVP hits the nail by satisfying a particular user's need, you can be 100% sure that a broad audience is waiting for your project to expand. So, when you release the full version, you already have customers craving to get it.
Real-Life Testing
An MVP allows for going beyond predictions by testing your digital product in action. If there are some issues, you can always modify and improve the product and then release an impeccable full version.
Our MVP Software
Development Approach.
Business Analysis
We collaborate closely with clients so the processes and solutions we create later during MVP app development can easily align with updates.
Design & Prototyping
Our Design team works on creating an impeccable prototype and design of the MVP, keeping in mind all the client's requirements.
Development
We always ensure compliance and quality during every stage of the development process. Just tell us what you need, or ask your clients via focus groups and testing.
Testing
Even MVP must be bug-free. Our QA team examines if our deliverables function as required, eliminating all the potential pitfalls.
Deployment
We deliver MVPs by working closely with you or your Product Managers, ensuring all elements and details run like clockwork.
Maintenance & Support
We guarantee 24/7 support for your MVP so that all the issues affecting your solution's performance are solved instantly.
Our Portfolio.
We've been helping our clients for over 10 years, earning the reputation of a trusted IT partner. Our projects range from apps for startups to large-scale international solutions. Browse some of our case studies to understand our deliverables better.
Looking
for a Custom Solution?
Get
an estimate within 24 hours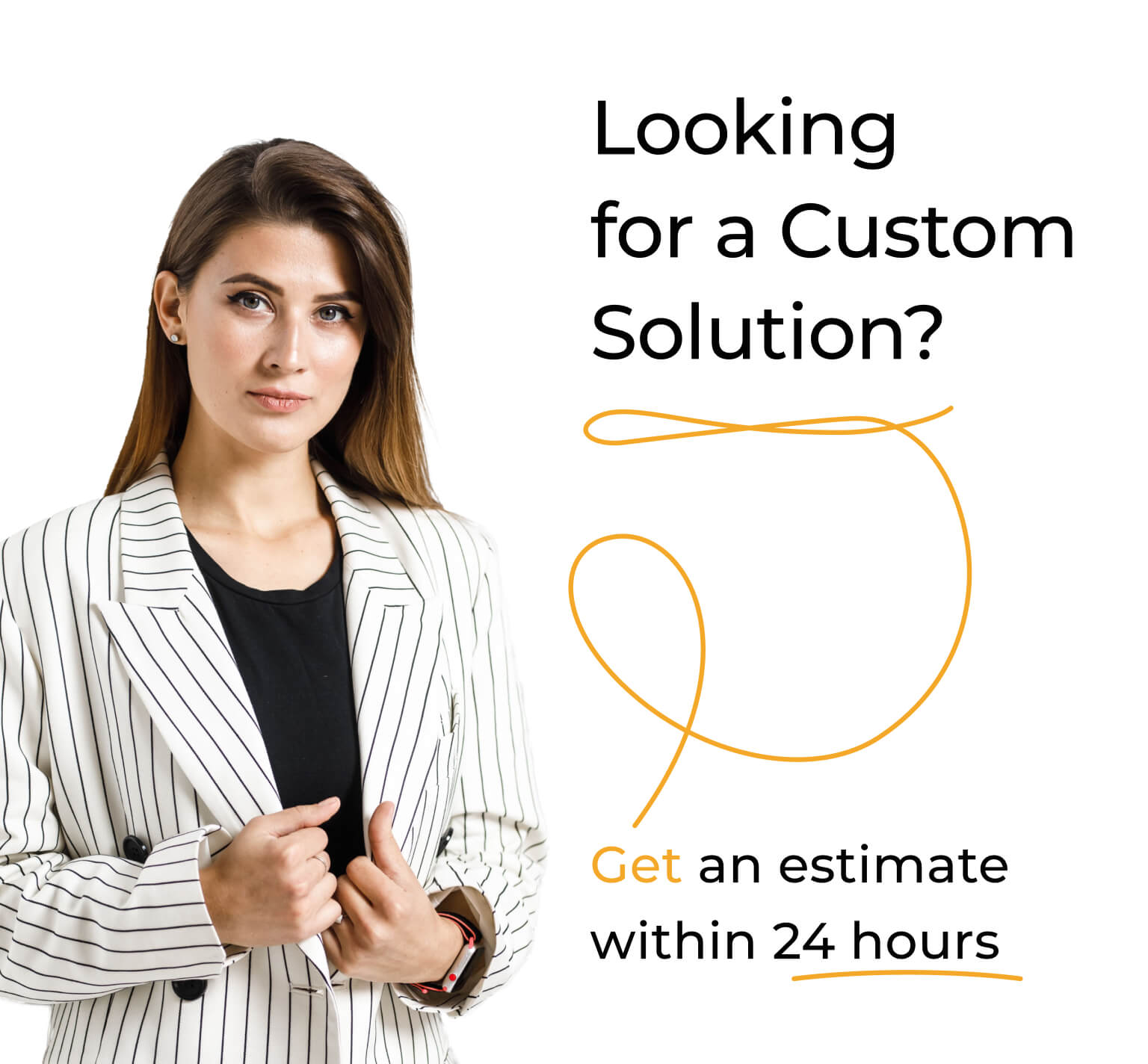 Olga Tuchina
Chief Partnerships Officer